ZOOM Whitening is perfect for patients wanting a confidence boost or just wanting to look their best. Whitening is the most-requested cosmetic dental procedure.
Our ZOOM Whitening has options that accomodate our patients lifestyle. We offer home whitening kits or in-office treatments. Both treatment styles provide easy, comfortable and fast results with little or no discomfort.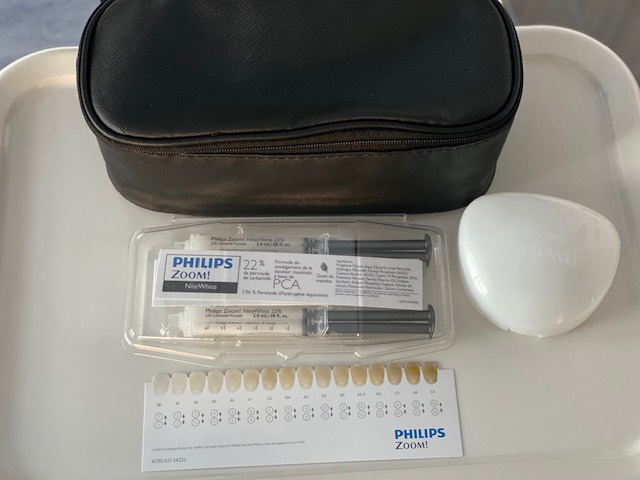 At Home Option: Custom fit trays are fabricated by taking impressions of the patient's teeth and then forming trays for the patient to wear. These trays are thin and comfortable. Options of day or overnight whitening are available. Trays are desgined for at home use, accomodating patient's specific needs. This is a two appointment procedure, one to take impressions to fabricate trays and one to deliver and review the use of the product.
In Office Option: Maximum results with an LED light, which accelarates the whitening process. Our trained dental team will provide superior whitening in one session. Guaranteed to improve the shade of patients teeth. Customizable intensity settings help ensure each patient receives a comfortable, positive whitening experience catered to them.
For patients with sensitive teeth, ask your dental professional for details on how to minimize or prevent sensitivity.